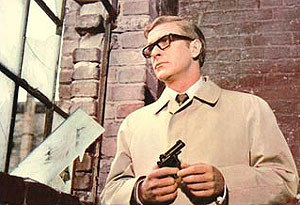 The MoD must be very, very pleased.
Its Grand Challenge, which I've blogged about previously, has won tremendous coverage. (robots, urban warfare, Salisbury Plain - you remember). This piece in today's technology section of The Guardian is very good. Not least because it doesn't go for the obvious let's-talk-to-the-winners angle.
I asked the helpful MoD press officers for a list of who attended the final day (that's not being ironic - without exception the PROs were very helpful and they hadn't just swanned on over for the day like us hacks.)
The list I was given is below. Don't dismiss this as no more than some glorified Robot Wars event:
You were asking for an idea of some of the visitors to the Grand Challenge competition. They included:

- Various MoD, DE&S and Dstl staff inc. Prof Phil Sutton (MoD Director General Science & Technology Strategy), Chris Mace (MoD Director General Science & Technology Operations), Sir Ian Andrews (MoD 2nd Permanent Under Secretary), Paul Stein (MoD Science & Technology Director) and Dr Frances Saunders, Chief Executive Dstl)

Prof John Beddington, Government Chief Scientific Adviser

Tom Killion, US Army Chief Scientist

And reps from:

US Army International Technology Center

US Soldier Battle Lab

US Air Force Research Lab

Various foreign embassy representatives and defence attaches

German Research Institute for Communication, Information Processing and Ergonomics (FGAN-FKIE).
PS: if you want to spot the government scientist at these events look for the trenchcoats. One of the tables at the breakfast beforehand was like a Harry Palmer convention.