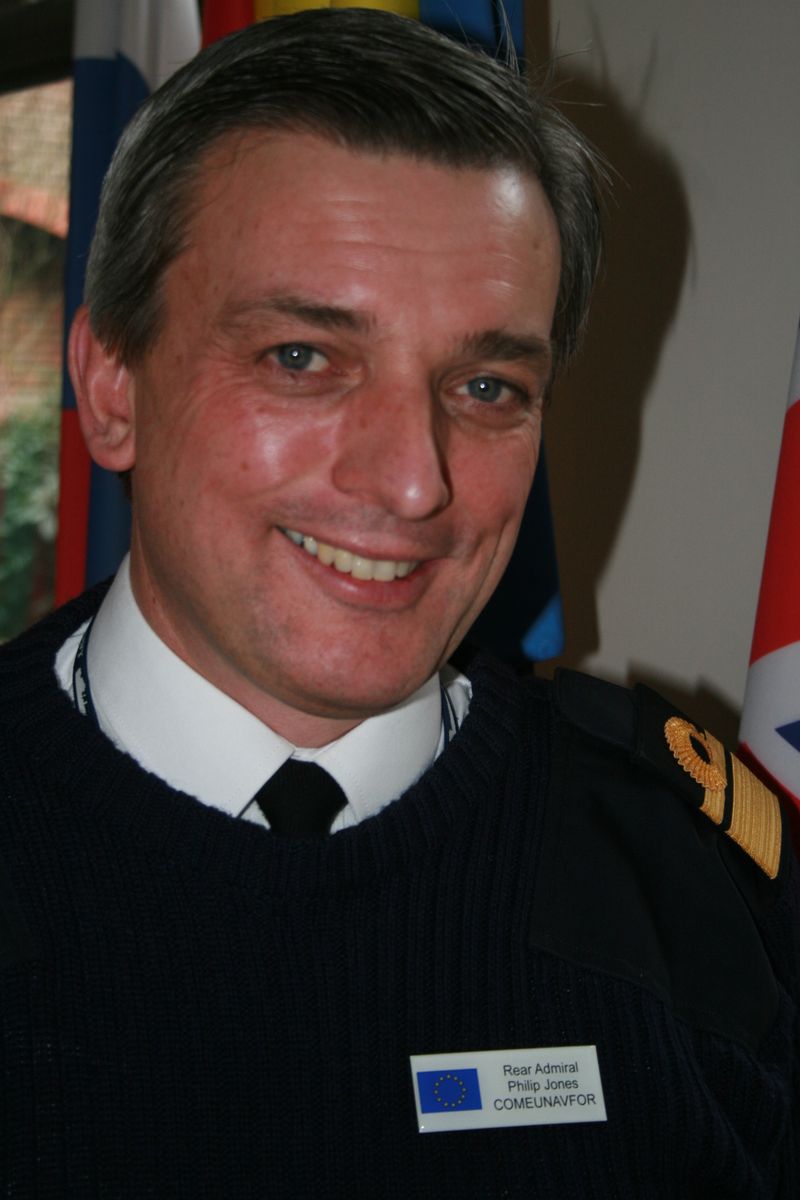 Further to my previous post; I'm sticking up a copy of the interview I did with Rear Admiral Philip Jones (left) who is in charge of the EU's Operation Atalanta.
This is the naval taskforce aimed at securing food convoys to Somalia and (the bit everyone is really interested in) deterring pirate attacks in the Gulf of Aden.
As well as the EU forces, the Indian, Russian and American navies all have ships out there keeping a presence in a key sphere of influence.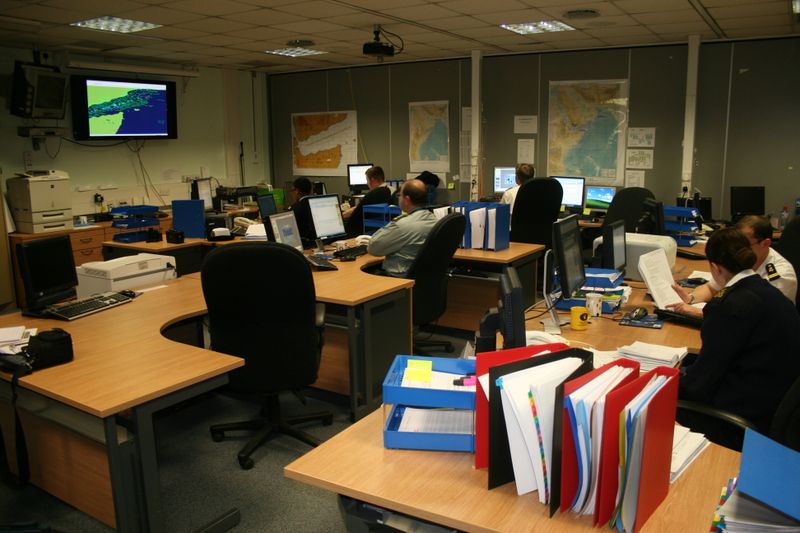 After all, this is where around a fifth of all commercial sea traffic passes through.
Operation Atalanta is run out of Northwood from a room on the ground floor called the Joint Operations Centre (my picture of it right). Actually it's called the JOC because everyone speaks in three-letter acronyms at Northwood.  Half a dozen EU warships, three times that from other countries, a million square miles of sea and tens of thousands of commercial shipping movements - all being tracked from there.
You can listen to the ten minute interview here: I was told I had ten minutes with the Rear Admiral and you'll note the interview stops at 10min 2 secs. Got to love that naval efficiency.