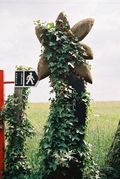 A couple of years back I wrote a piece for Venue magazine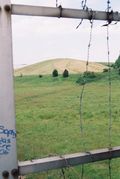 about exploring around Cribbs Causeway.
There are sculptures and flattened villages, ancient rivers and bunkers and a stately home like something  out of Dr Who circa Tom Baker all close by.
Avon Wildlife Trust has now produced a podcast to accompany the Number 40 bus route from the centre of Bristol, to Cribbs and back again.


As it says:
Embark on an adventure around the city or merely liven up your trip to the shops. You will hear about where to look for otters, where to find unusual plants such as the itchy 'beggarticks', why the pigeons are good for Bristol and when to spot the arrival of chiff chaffs on Brandon Hill.

And in one section they read out excerpts from my original Venue piece. The pictures on this page are from my walk.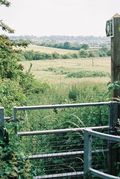 Nice to know it lives on in another format.
Great idea from Avon Wildlife Trust and nicely executed.